It's been in the works for several weeks now, but World of Cruising is officially a sister company with River Cruises Europe, Britain's top website for everything to do with European river cruising.
Our owners, Real Response Media, have acquired the website to add to their growing cruise portfolio, and we will be sharing content, links and brand recognition with each other in the weeks and months ahead.
River Cruises Europe is a great one-stop-shop for all things to do with cruising along the likes of the Rhine, Danube, Rhone, Seine, Elbe and other smaller rivers, detailing all the cruise lines and the areas they cover, with great photos, video and the latest news and special offers.
And, as things develop, there will be a great opportunity to enjoy even more cruise events and insights into this fascinating business.
Real Response Media Director Chris Pitchford says: "We're delighted to be the new owners of River Cruises Europe, whi

ch is already an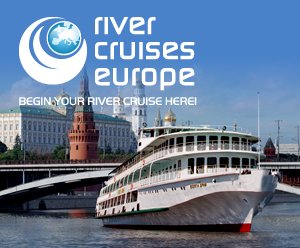 excellent resource for all things to do with river-cruising and which we intend to build even further in future.
"With the expertise behind our cruise magazine - which already includes a section on river-cruising - and our other marketing and database contacts, we aim to provide a fully independent, fully up-to-date website that gives people everything they need to make a sound and informed holiday choice."
Fellow RRM Director Matthew Underhill adds: "We know how much river-cruising is expanding and increasing in popularity and we want to ride that wave of interest and contribute to even more growth in future. And we also now have great synergies between the range of publications to allow for cross-marketing and great brand recognition."
We will be sure to pass on more news as it happens, but be sure to add www.rivercruiseseurope.co.uk to your favourite websites, and add @RiverCruisesEU to the Twitter accounts you follow (as well as @WorldofCruising!).
Have you subscribed to World of Cruising magazine yet? We have a very special, limited-time offer to save 50% off a full year's subscription, which includes six issues PLUS our new year-end Cruise Directory. That means a year's worth of Europe's leading cruise publication will be only £15. Check out the special rate on this link!